Founded in 2003, The Delivering Group is one of the most innovative sales, marketing and distribution consultancies in Asia Pacific, providing a one-stop shop for highly effective digital and offline solutions for the hospitality and tourism sectors, with a presence and partner networks in key global markets.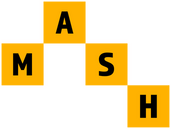 MASH curates agile, world-class teams of creative, digital, strategic and marketing experts who work remotely across six continents. No costly overheads. No time-hungry processes. This is big-brand thinking - but executed efficiently, transparently, and expertly.
MASH empowers brands to achieve results via a referral-only community of the most exceptional, award-winning independent talent, who are called on exactly when their skills are needed. So clients only pay for the expertise and work being done, when it's happening.